DEBUNK 3 RANSOMWARE MYTHS
Download our infographic now!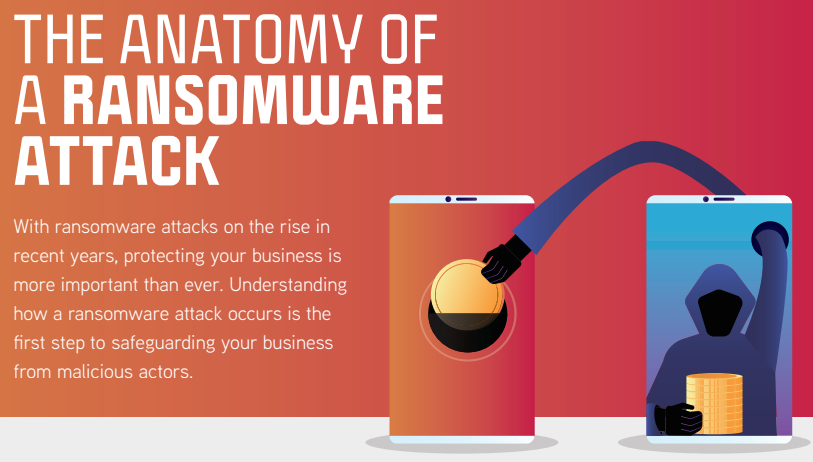 Understanding ransomware's origins is key to combating it.

This infographic will take you step-by-step through a ransomware attack's lifecycle.

Everyone who owns a business understands how terrible ransomware is, but do you truly understand what it is, how it operates, and how much it may harm your company?

In this infographic titled "The Anatomy of a Ransomware Attack." Hackers must follow seven essential stages to breach a company's network successfully. You'll gain more knowledge of:

• How a cyber gang starts its operation
• How they pick targets
• How they get paid
• And more

Hackers must not be allowed to prevent you from reaching your company goals. To better understand ransomware and to put an end to online criminal activity, download the infographic right away.
Infographic provided by Powered Services

Powered Services sales and marketing resources and tools are provided to aid and promote the sales and retention of customer prospects and clients. Resources are meant as guidance and instruction and do not account for any laws, regulations or restrictions. We suggest you look for legal counsel where applicable.

Copyright and limited permissions granted by Kaseya Powered Services. All sales or marketing samples and templates provided are to be used exclusively to promote or sell Kaseya products. ©2023 Kaseya Limited. All rights reserved. Kaseya and the Kaseya logo are among the trademarks or registered trademarks owned by or licensed to Kaseya Limited. All other marks are the property of their respective owners.
Download 3 Ransomware Myths - Infographic