IT Downloadable Materials and Whitepapers
Impacts of a Successful Attack
Best Practices to Protect Your Business From Ransomware Attacks
How to Respond to a Ransomware Attack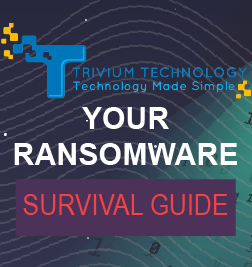 Trivium Technology IT Services
Pick what fits your office the best!
Trivium Technology offers both traditional Managed Services (support for all aspects of your business) and "a la carte" options to customize what solutions fit best for your growing business.
You can have total support on every technology asset in your office, or pick which items you would like us to manage.
Learn more about our services below.
10 Benefits of Managed IT Services
Click above to Download this Trivium PDF to find out more about how Managed I.T. services can benefit you and your company. Help us help you today!
Certified to Help Your Business Thrive
You can trust that our IT team has a deep level of expertise that is professionally recognized and validated at the highest levels.